Special group show for the URBAN ART FESTIVAL 2017 in Amsterdam, Holland.
organized by URBANARTNOW
ARTIST LINE UP
ALANIZ (ar) – ALICE PASQUINI (it) – APSET (gr) ARD DOKO (nl) – ARTEZ (rs)-BAZINATO (by) – BESOK (nl) – BIFIDO (it) – BLO DMV (fr) – CLAUDIO ETHOS (br)-DALATA (br) – DANTE HOROIWA (br) – DAVOR SMOLJAN (nl) – DOME (de)-GOMAD (nl) – HENG (fr) – HERAKUT (de) – INNERFIELDS (de) – ISAAC MALAKKAI (es)-JDL (nl) – JUICE (nl) – KARSKI & BEYOND (nl) – KEVIN LEDO (nl) – KEZ (gr)-KLAAS LAGEWEG (nl) – KRAM (es) – KT RANGNICK (nl) – LAGUNA (es)-MARK GMEHLING (de) – MILU CORRECH (ar) – OTTOGRAPH (nl)-PAOLA DELFIN (mx) – PIXEL PANCHO (it) – PUPET (gr) – REMY UNO (fr) – SIT (nl)-SIMON FENSHOLM (dk) – SIVE (gr) – SKOUNT (es) – SOKAR UNO (de) – TAXIS (gr)-THOMAS POWELL (uk) – URIGINAL (es) – VITCHE (br) – WANDL (de) – ZED1 (it)
"The Art of Painting" – group show invites 50 prolific urban artists to show their latest work on canvas, sculptures, installations and murals on 800 m2 inside the monumental Van Gendthallen.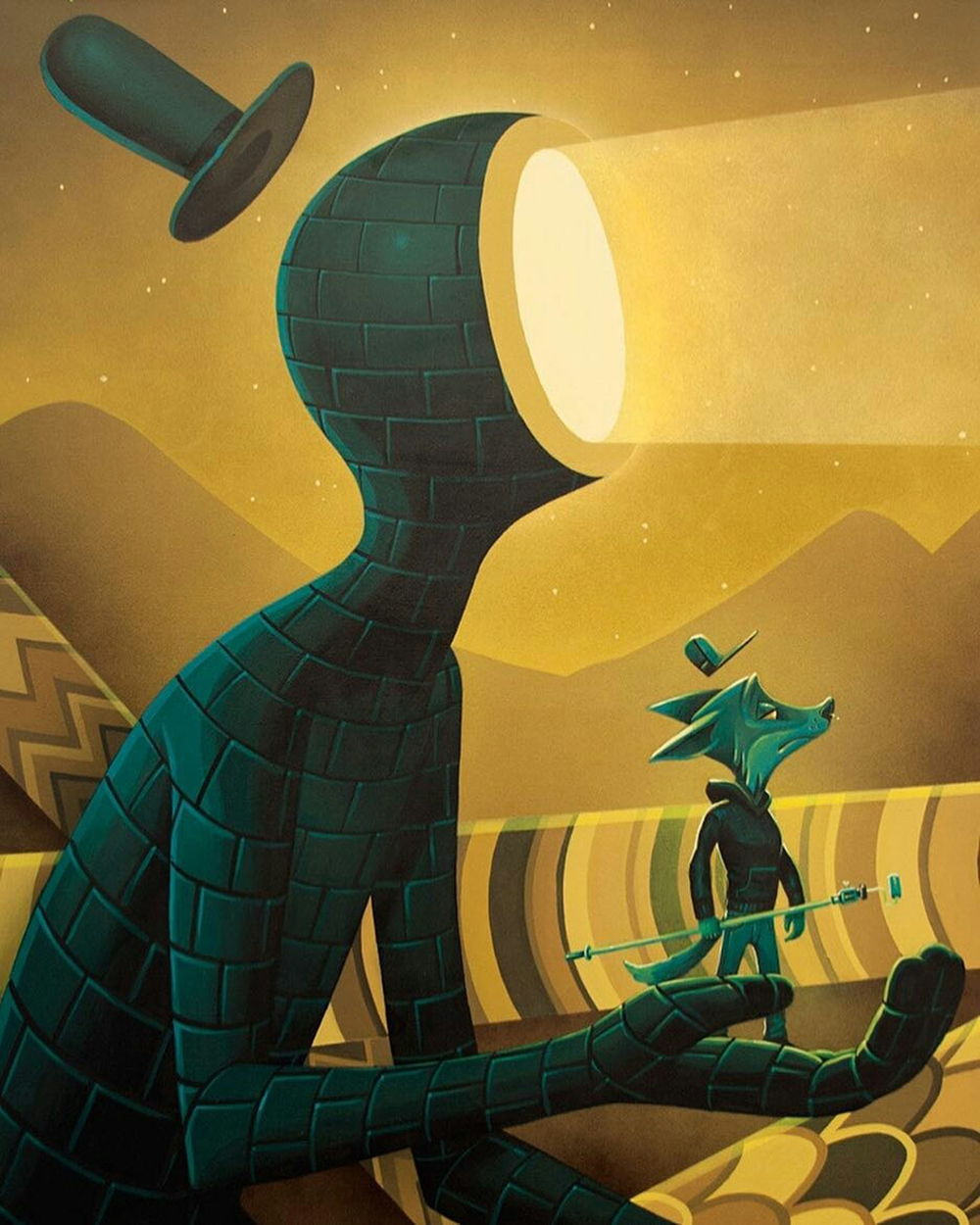 "A light on the way" / Acrilic on canvas 70x100cm / by KRAM 2017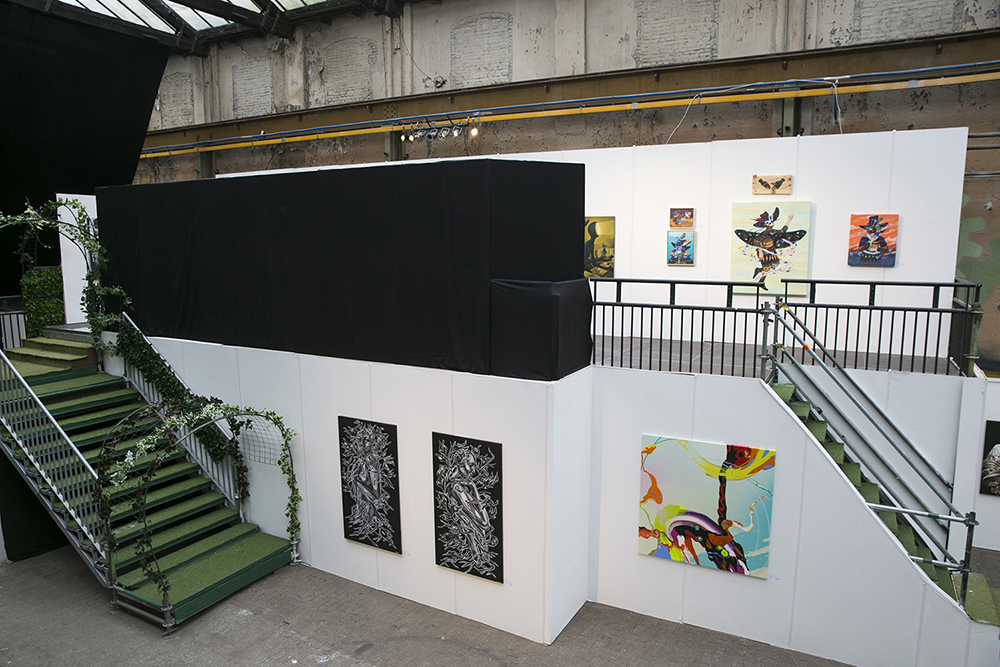 The group show explores new interpretations of classic techniques, translated into manifestations of urban art on canvas and murals in styles that characterize our times. Before the opening, some artists will paint several murals inside the exhibition space, the well-known 800-m2 monumental warehouse "Van Gendthallen" in the center of the city.