Between Dec.2014 to Jan 2015 i was traveling around méxico carring a box full of spray cans courtesy of 360 spraypaint.

MEXICO DF: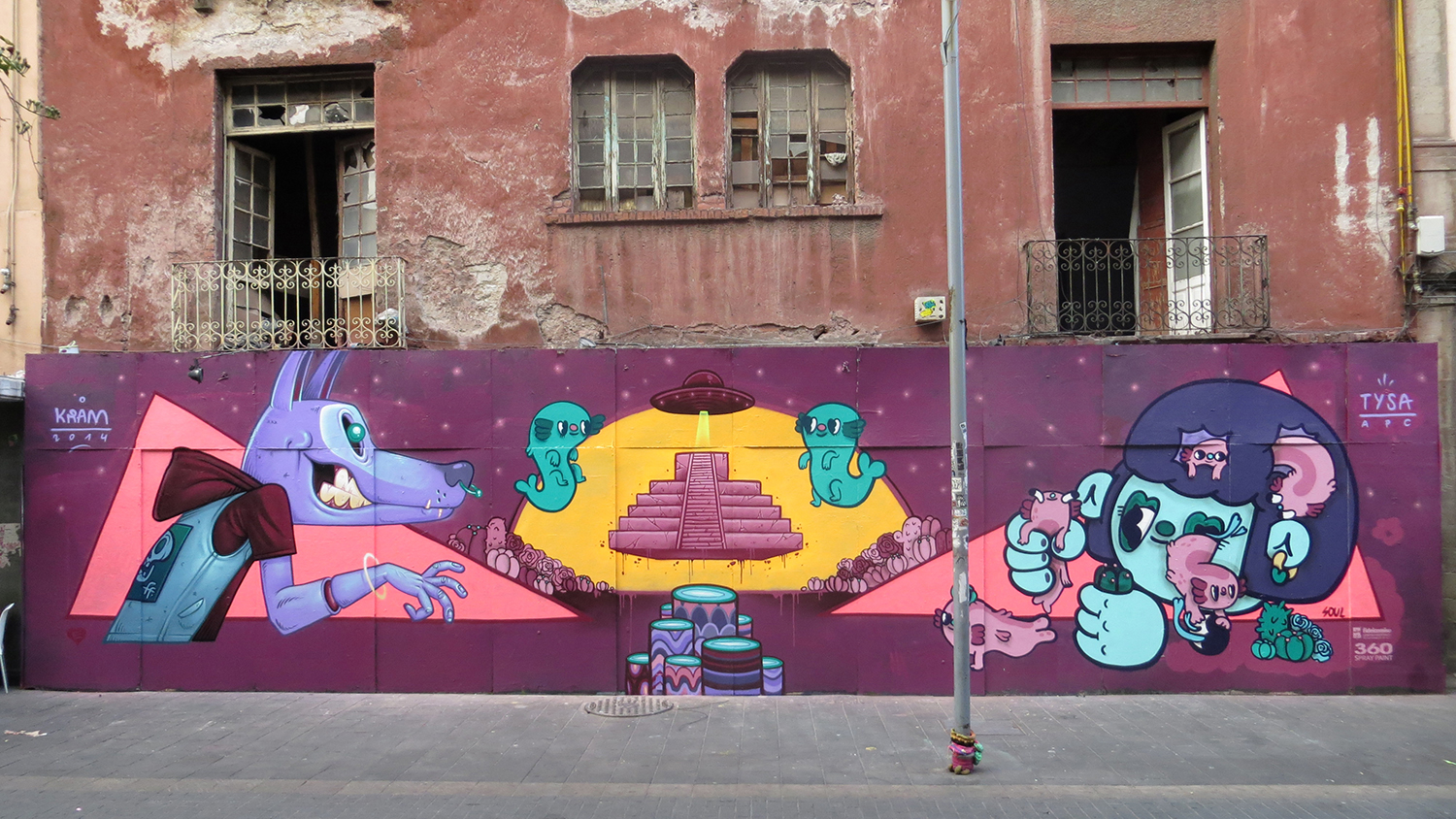 Everything started in México DF with my friend TYSA (see more images)
OAXACA: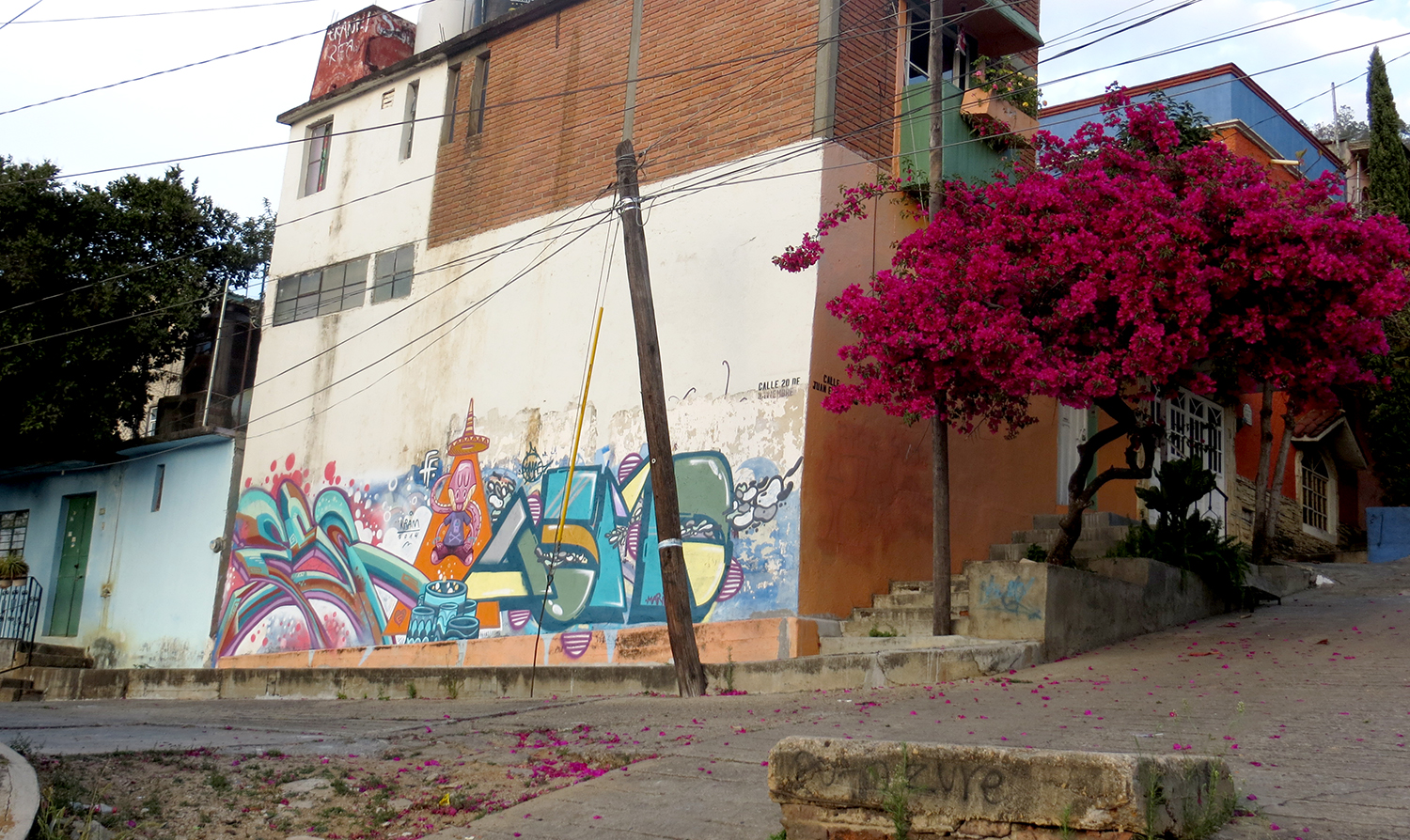 In Oaxaca I met Urack and Atma, and some other local writers. We painted this quick wall together in their neighborhood.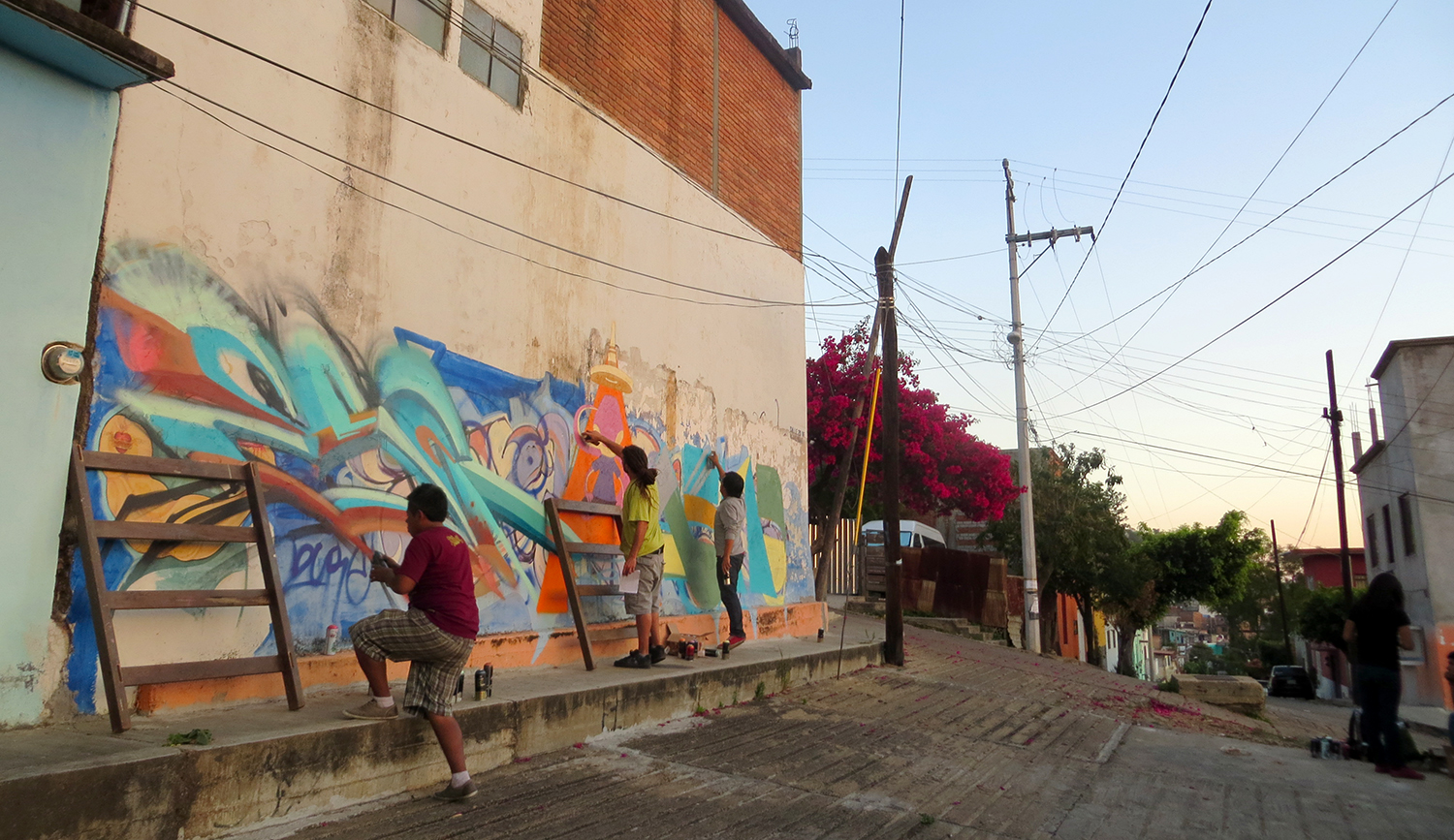 The wall was huge, but we had just a few cans and no way to paint higher..just a couple of dirty old pallets..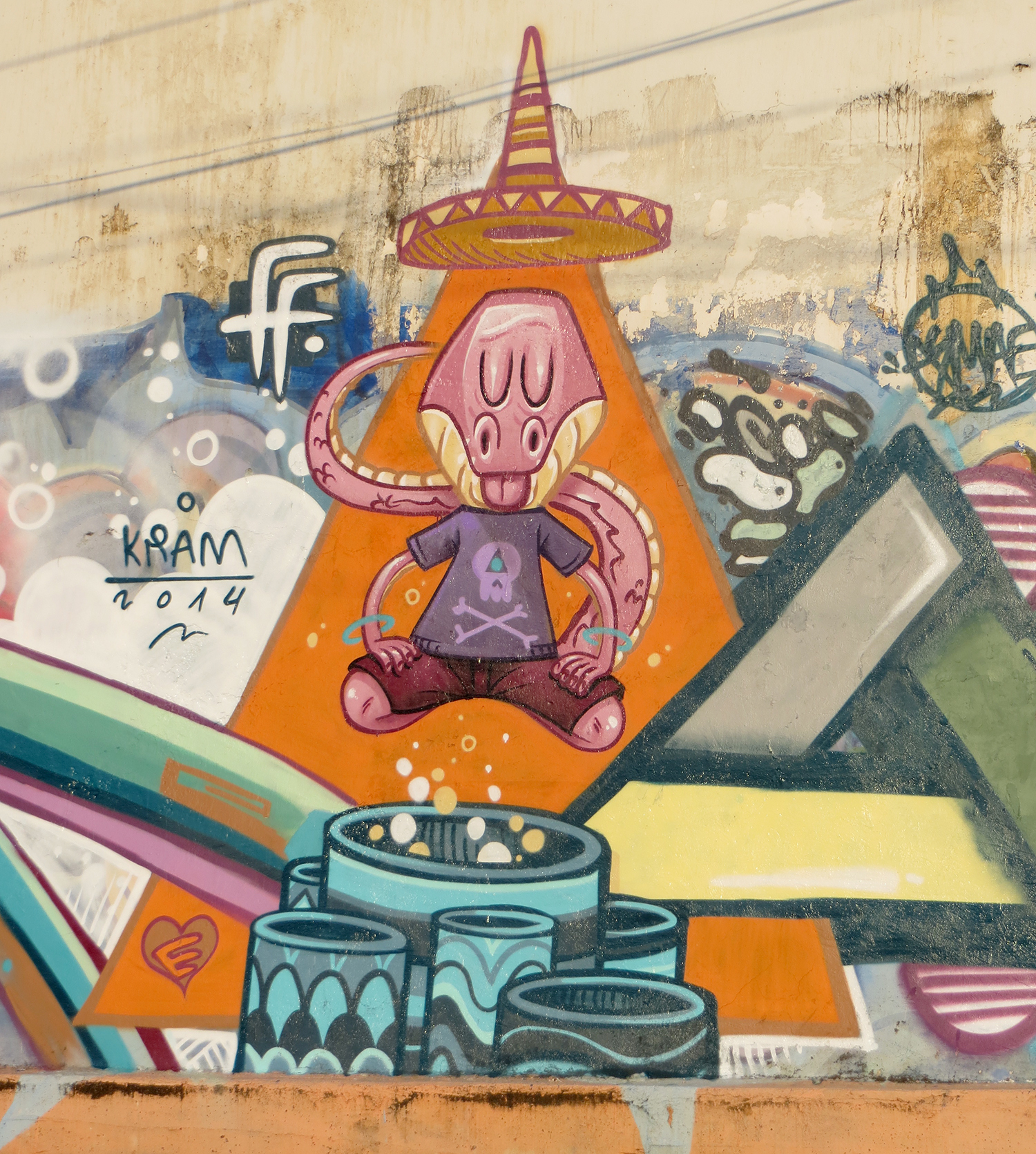 Sant Cristobal de las casas, CHIAPAS: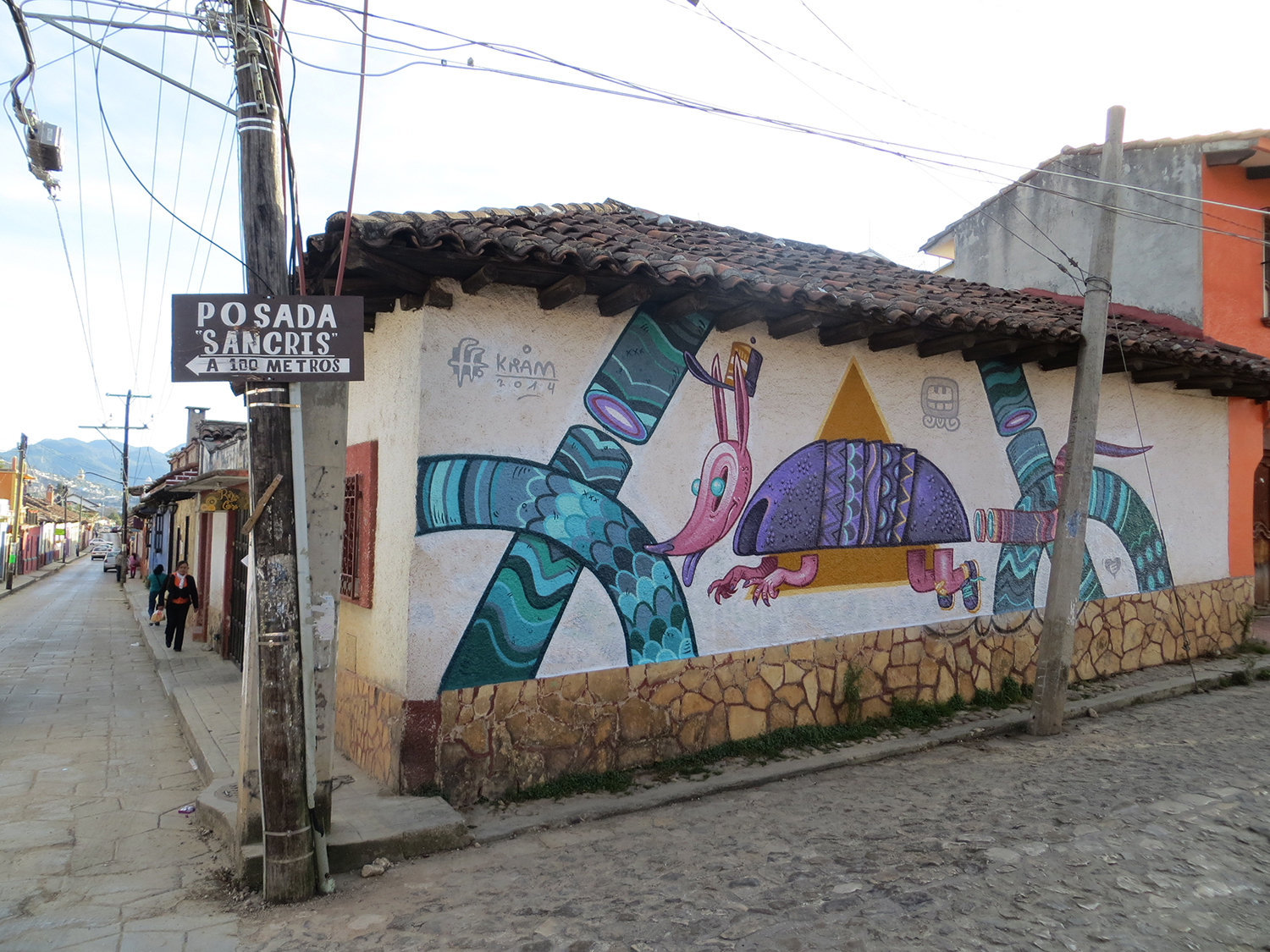 Mural at the RUKA CHE hostel wall.
We was sleeping there, and I friendly arrenged to paint the wall of the Hostel in exchange of some days of free hosting… Thanks Edith ! 😉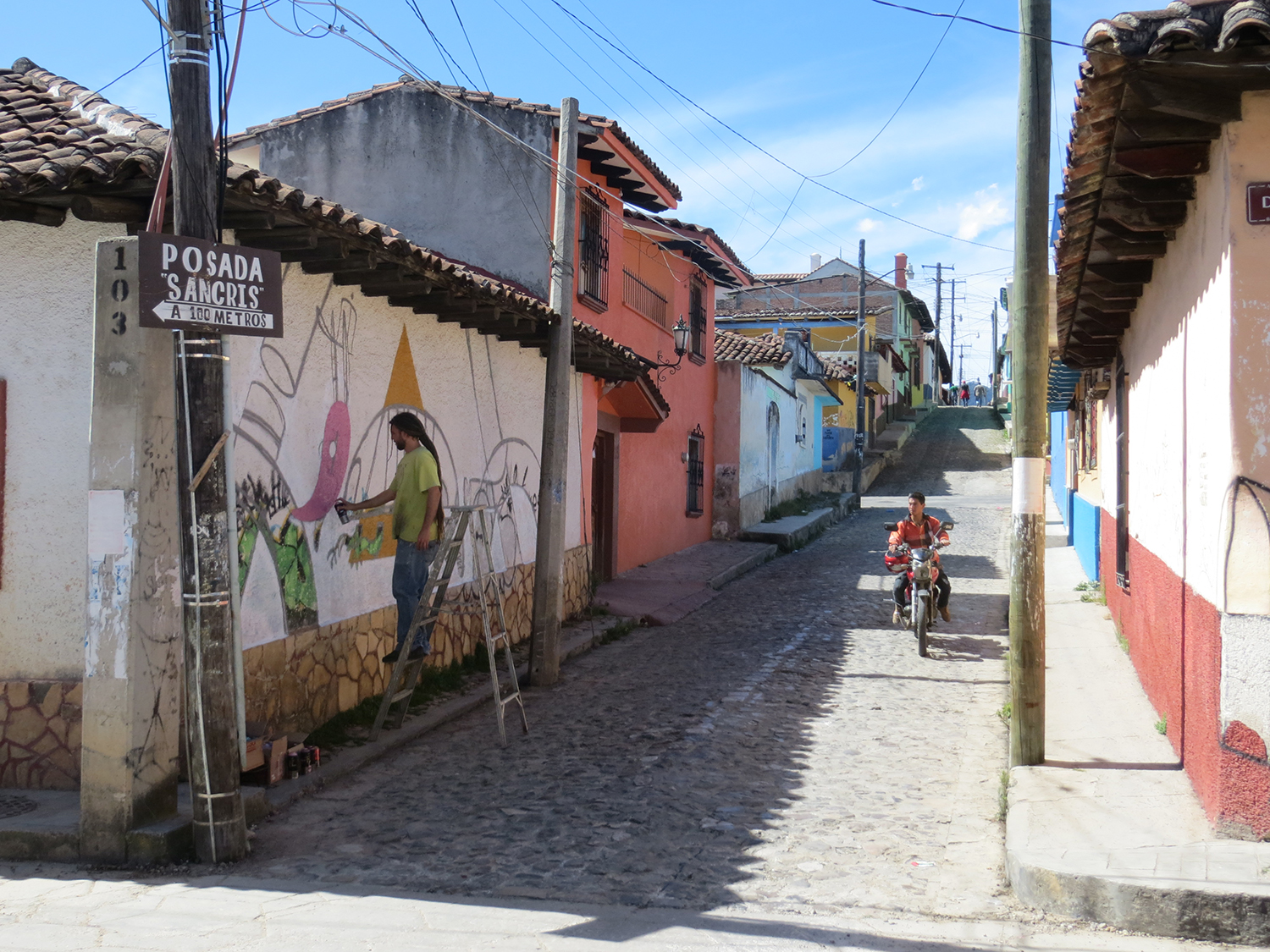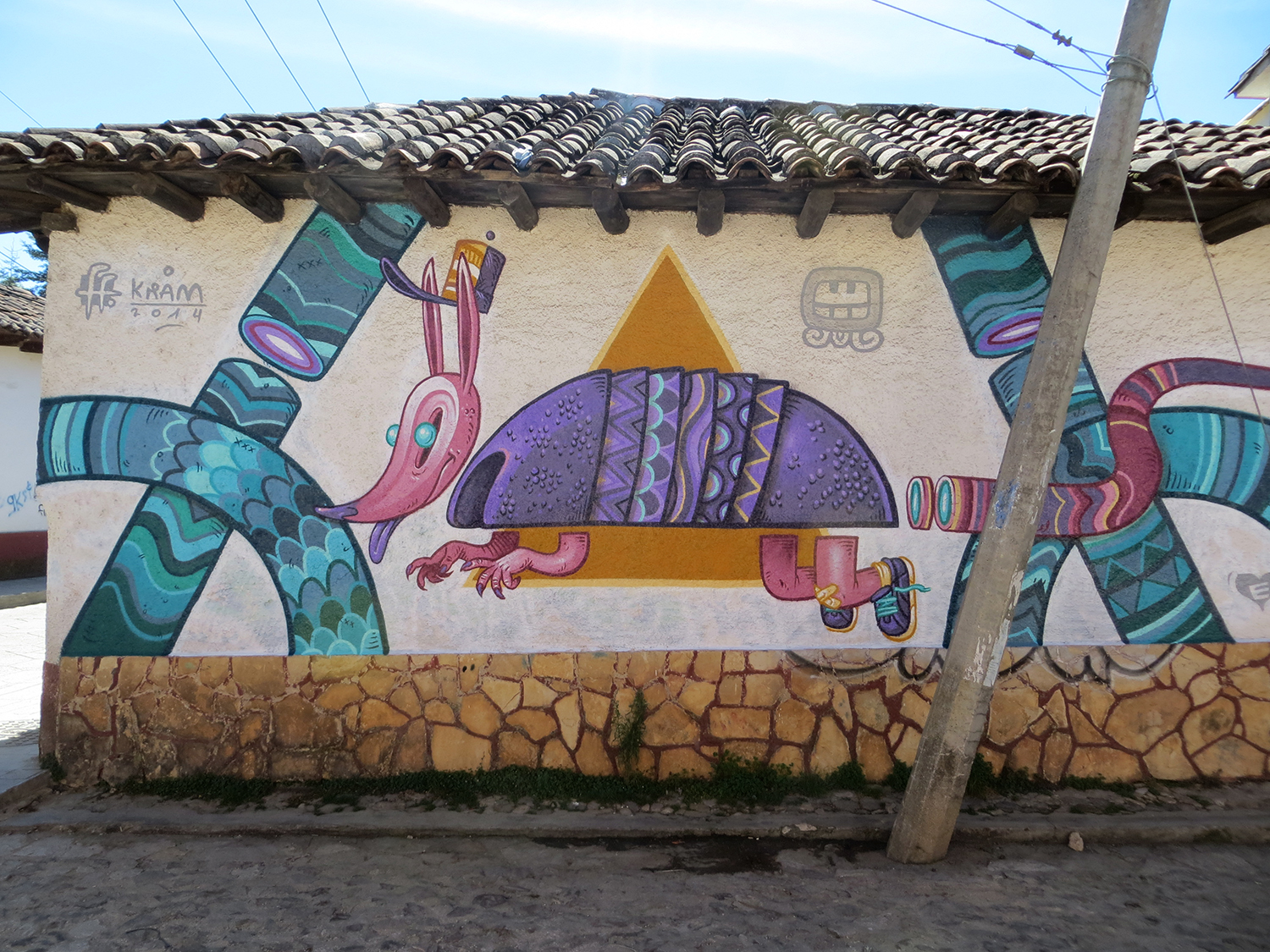 TULUM: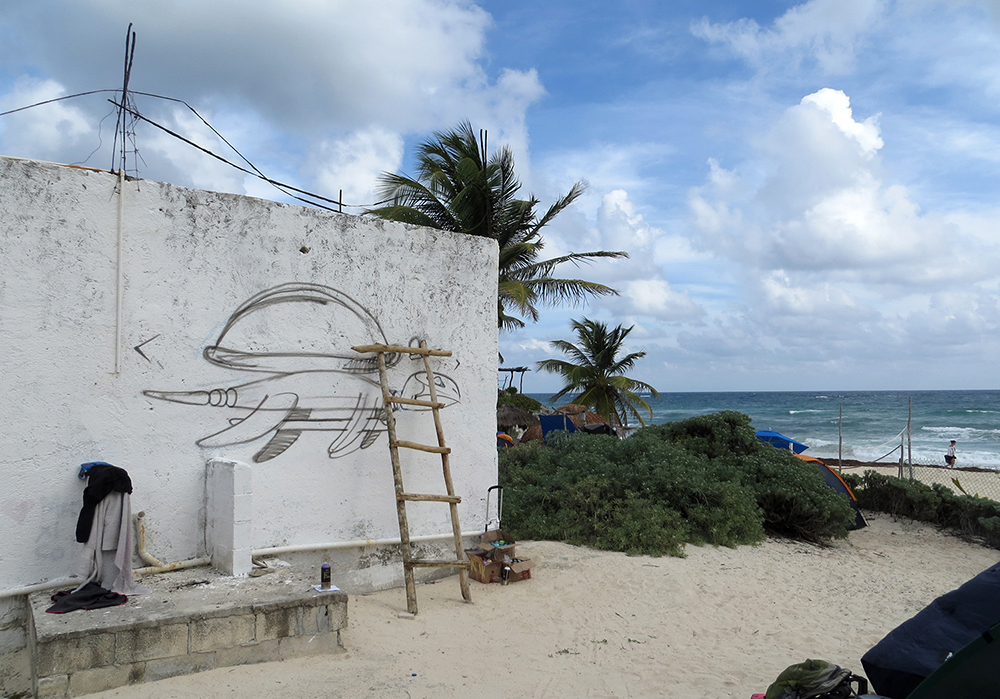 I started 2015 in swimpants painting at that great place in the Tulum Beach, again as an exchange for hosting, not bad, right ?
Thanks Maya Luum !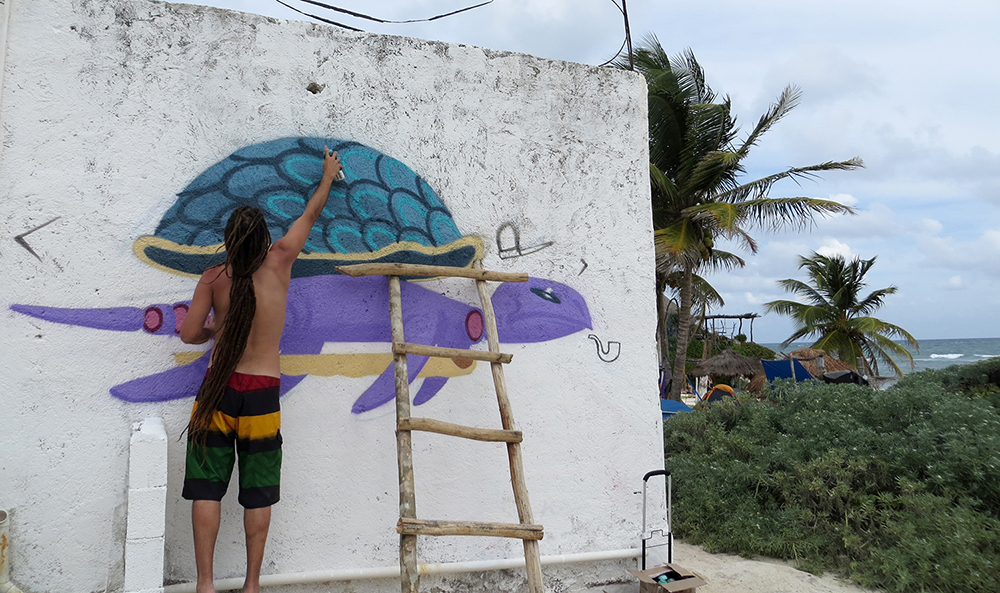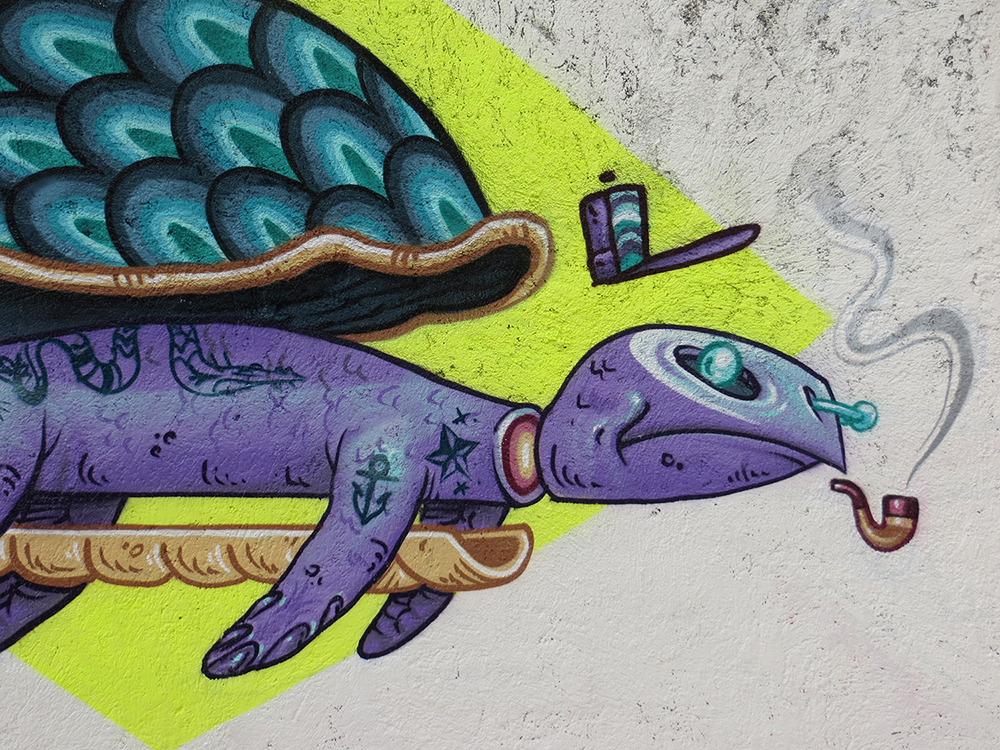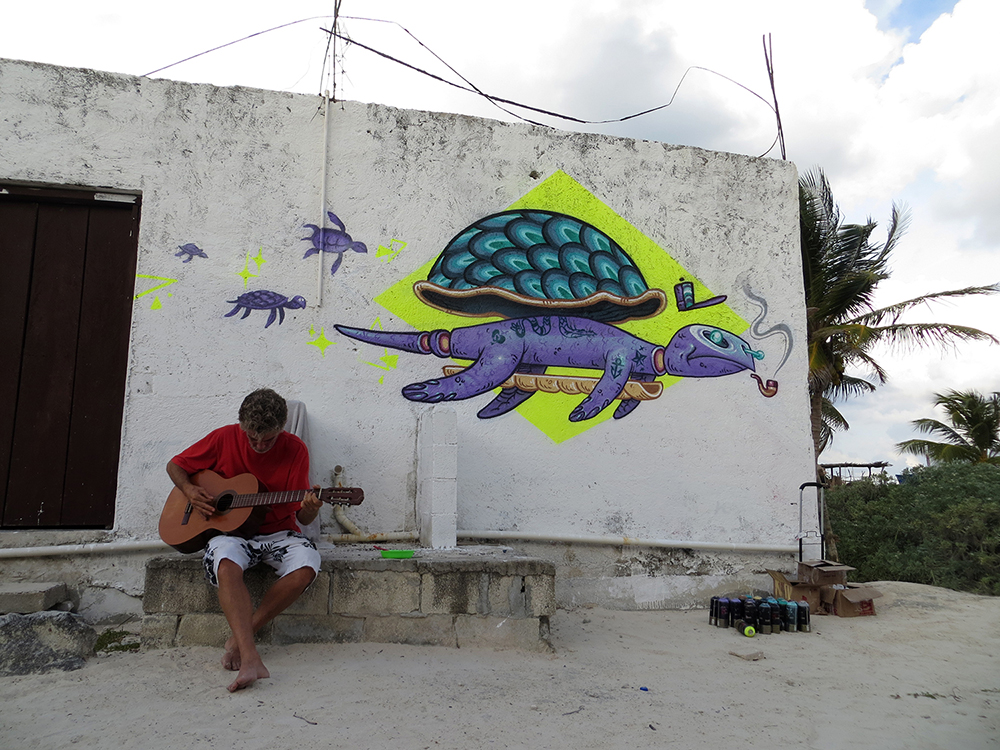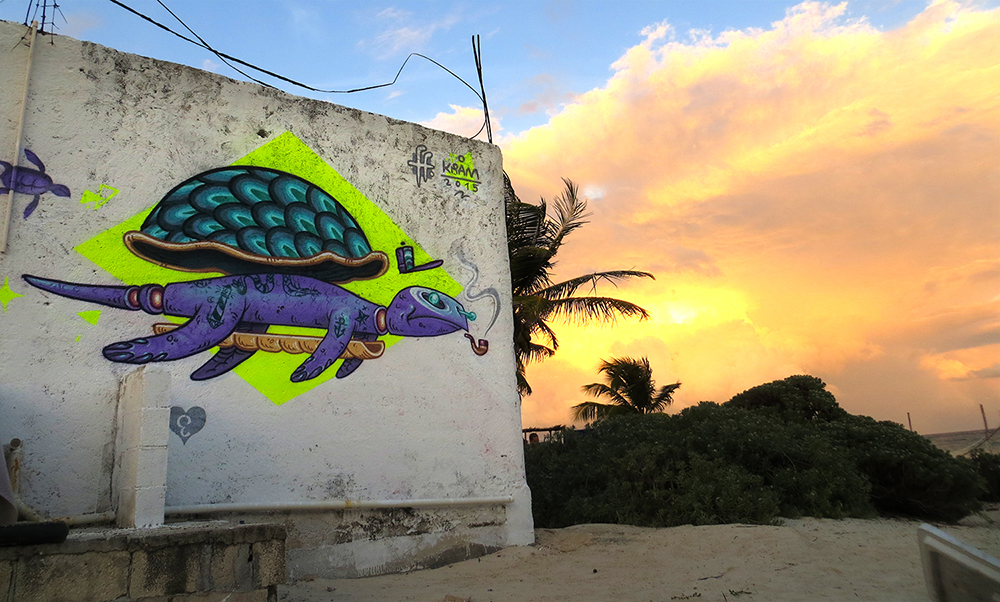 VIVA MEXICO CABRONES