Installation by KRAM + GROOVYCOSTA mixing a painted mural with the lights of a special videomapping.
Performed at ENDtoEND Festival, at Camp North End in Charlotte, North Carolina (usa).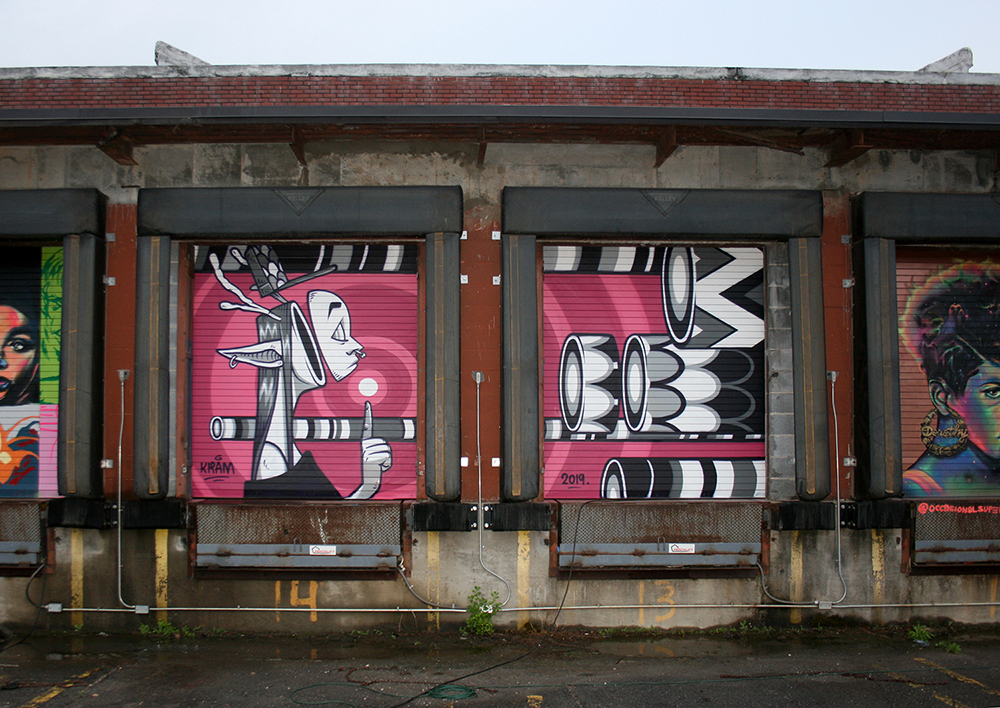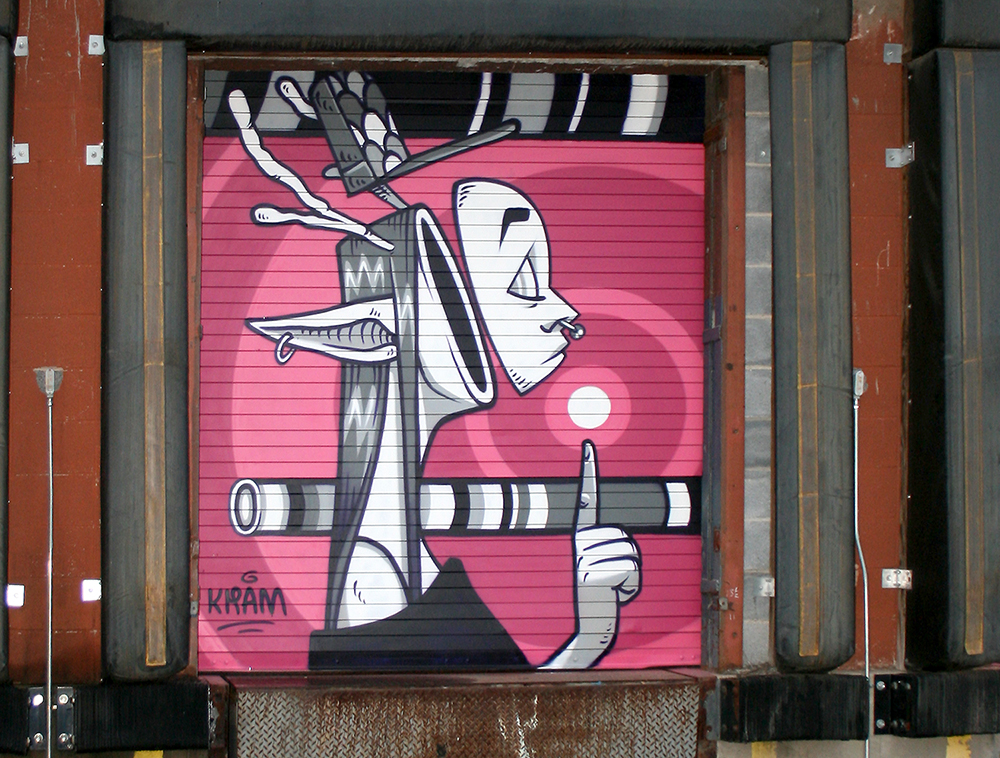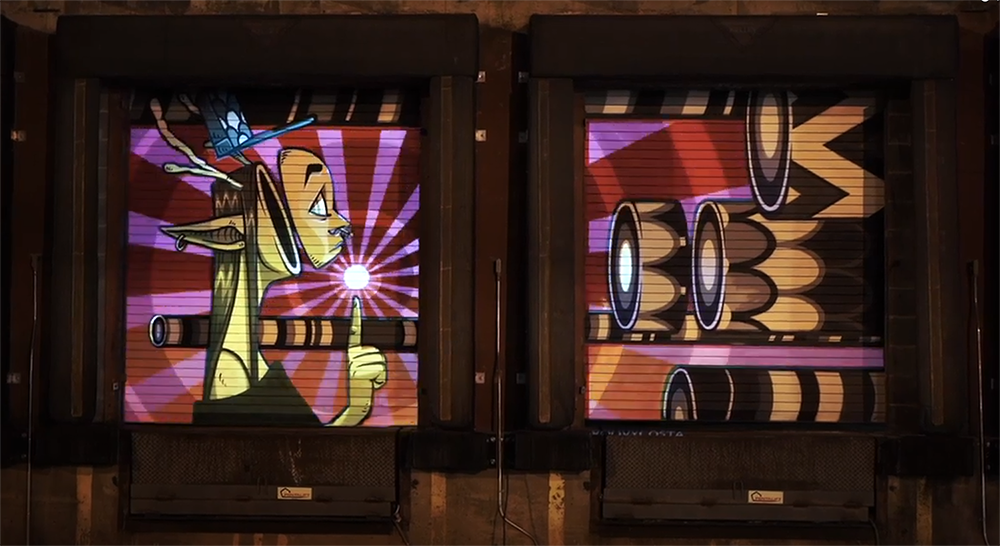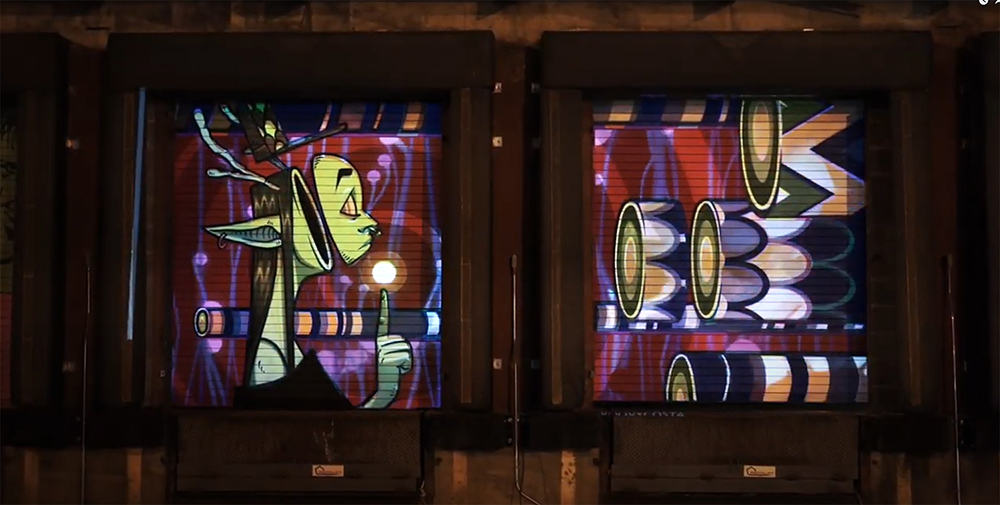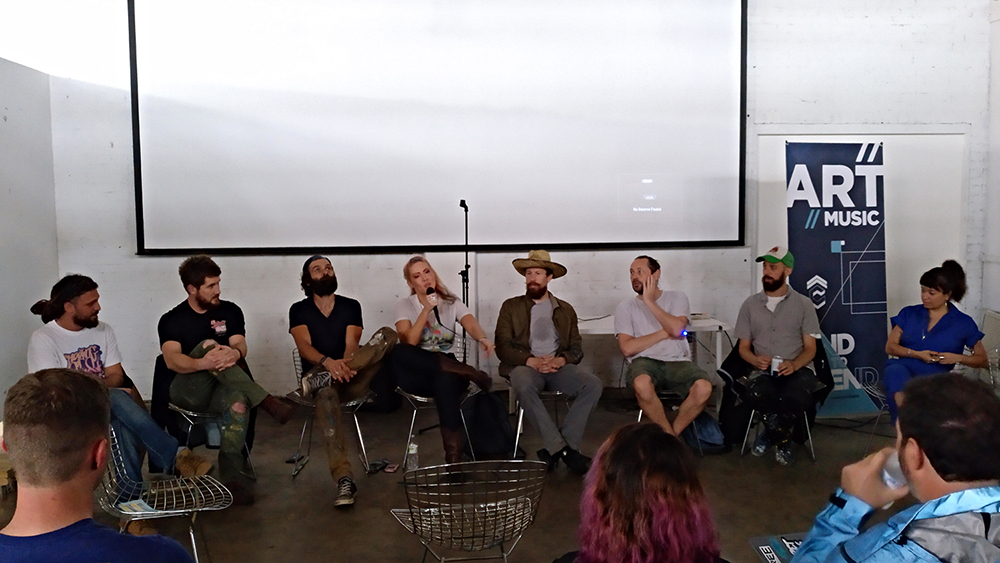 Caption of an Art Talk during the festival by Monica Campana, The London Police, Jen Hill, Matt Hooker, Matt More and Kram.