Solo show by Kram at Monduber Gallery, curated by Frank Picazo.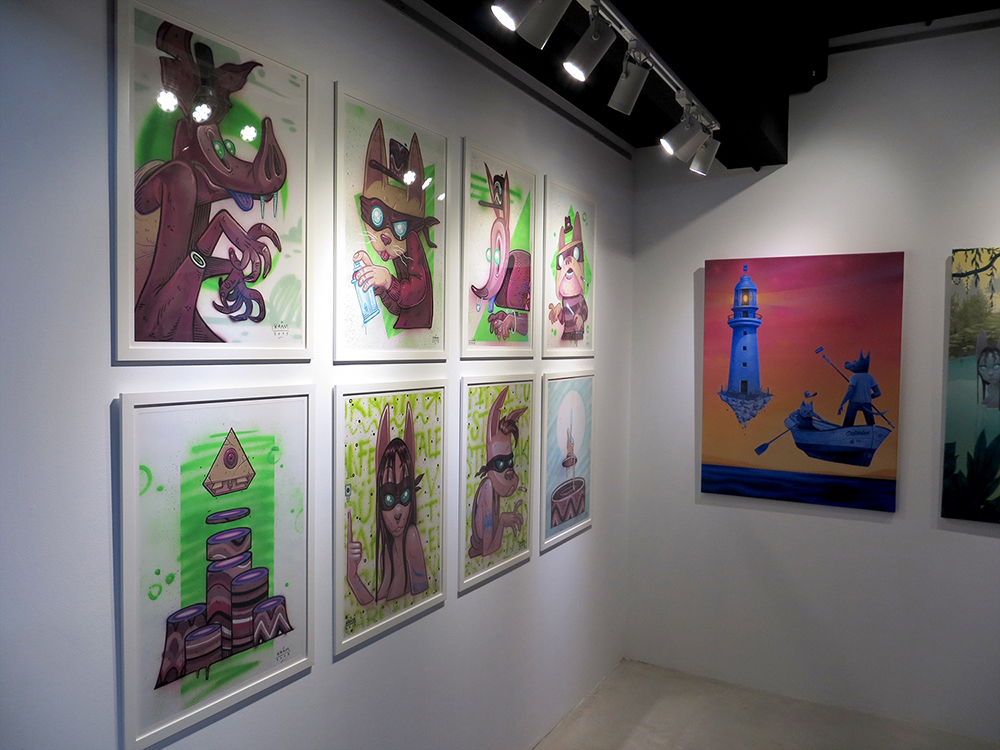 The exhibition talks about the excitement of the trip, the desire for adventure and the personal exploration and self-improvement.
From the perspective of the urban artist and from the world of graffiti and street-art, universal concerns and desires are reviewed, making a dream journey through Kram's universe. Dreams, desires and idealized situations of everyday life from the eyes of an "urban explorer" and through snapshots with a fragrance of comics and science fiction.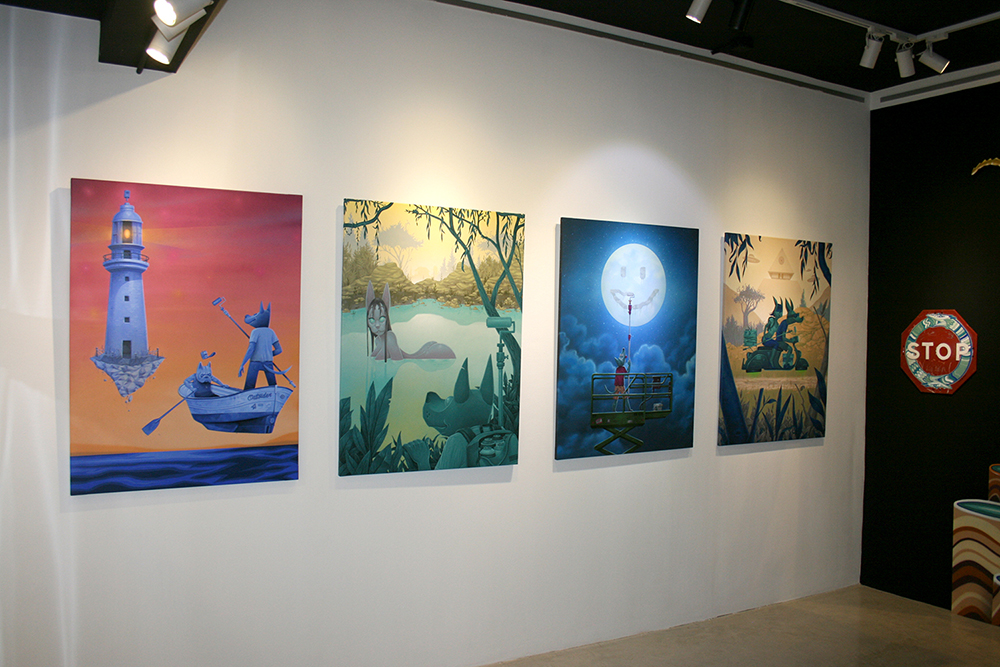 The exhibition offers a panoramic vision of the work of Kram, who gives the urban artist the role of "explorer / adventurer" of our time, always on the move and in search of a new challenge, the road and the journey as the protagonist in a nocturnal lifestyle.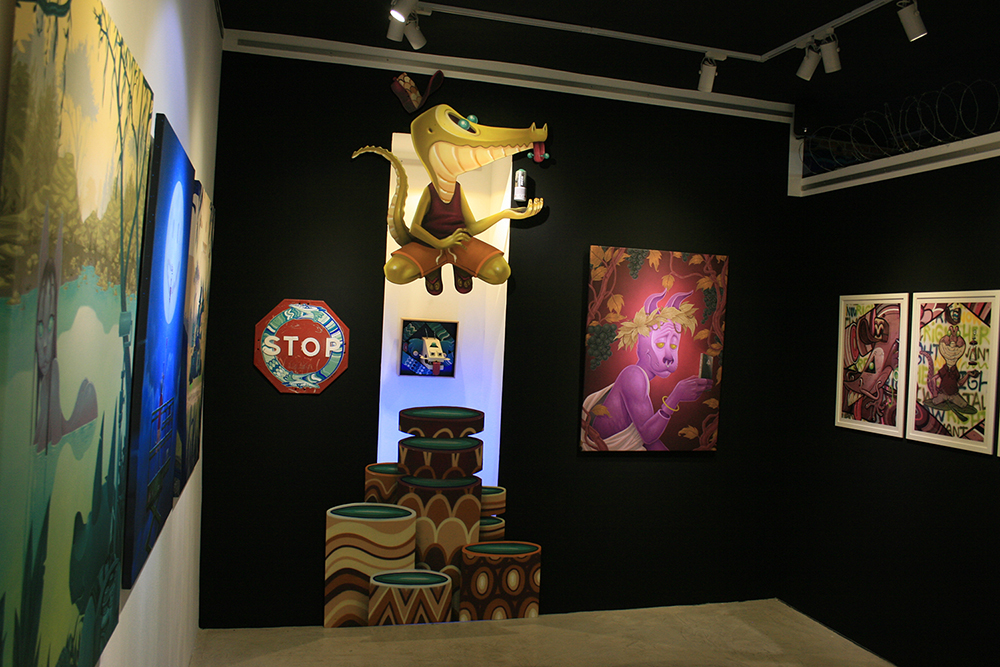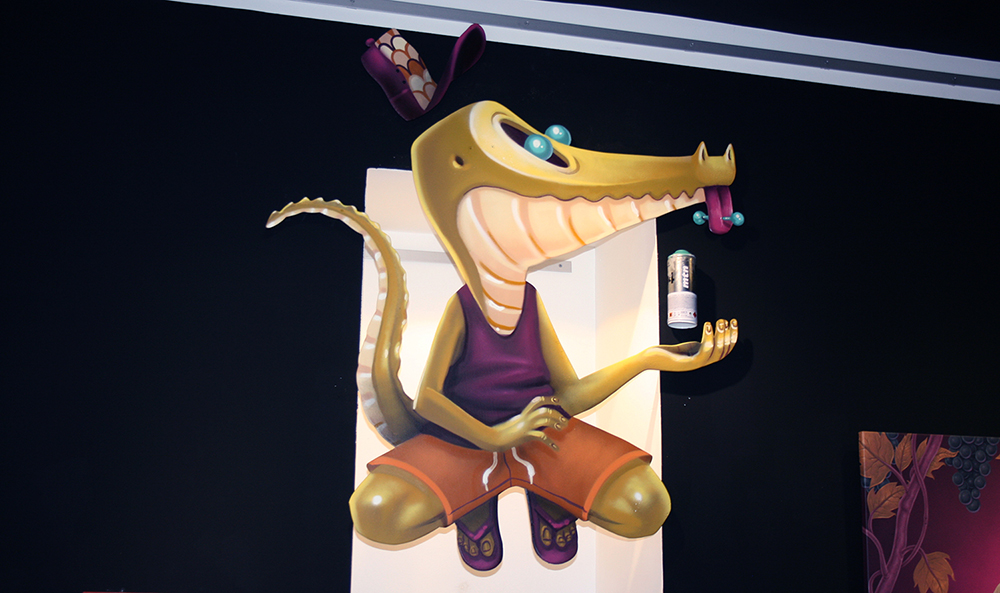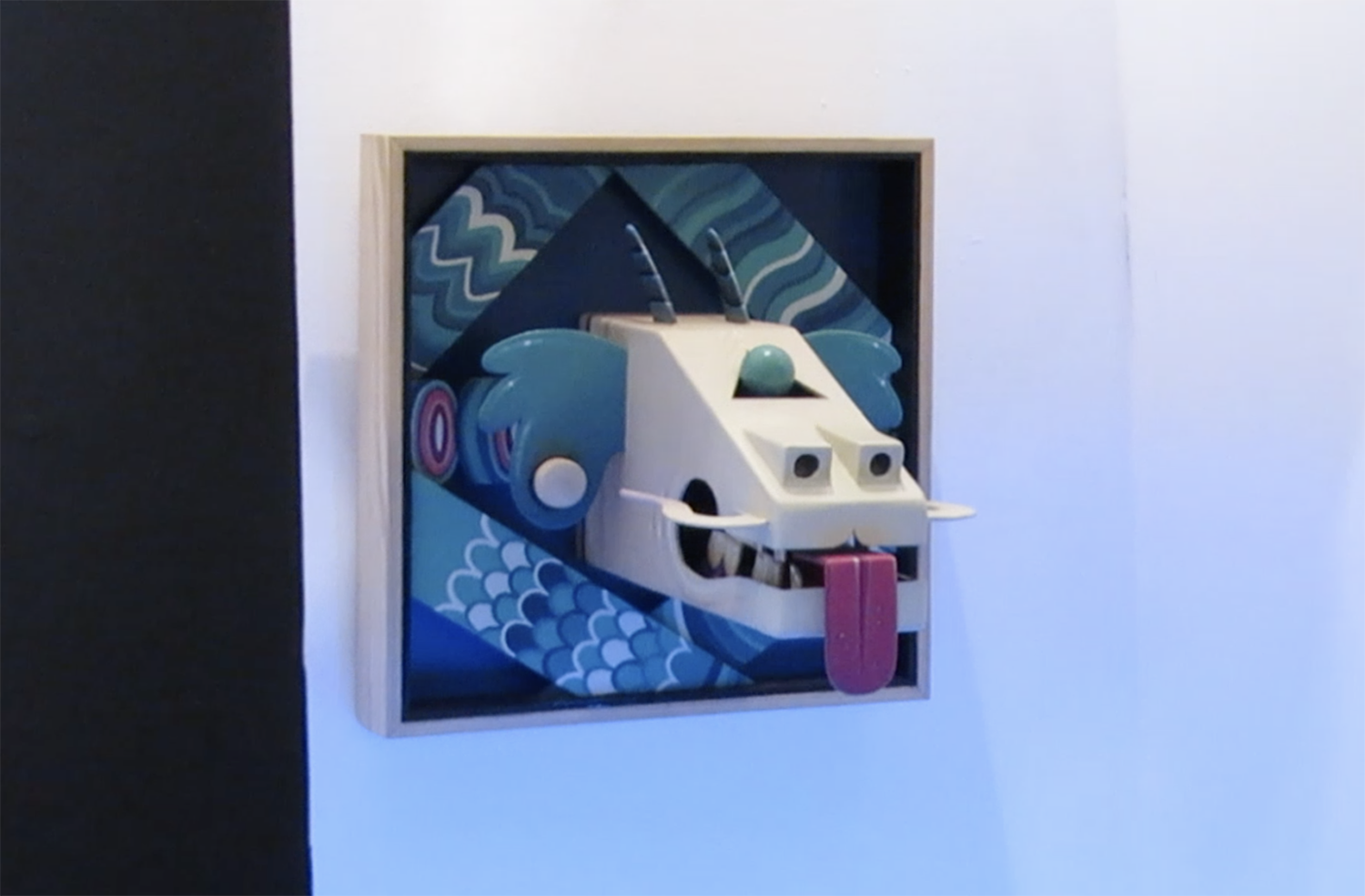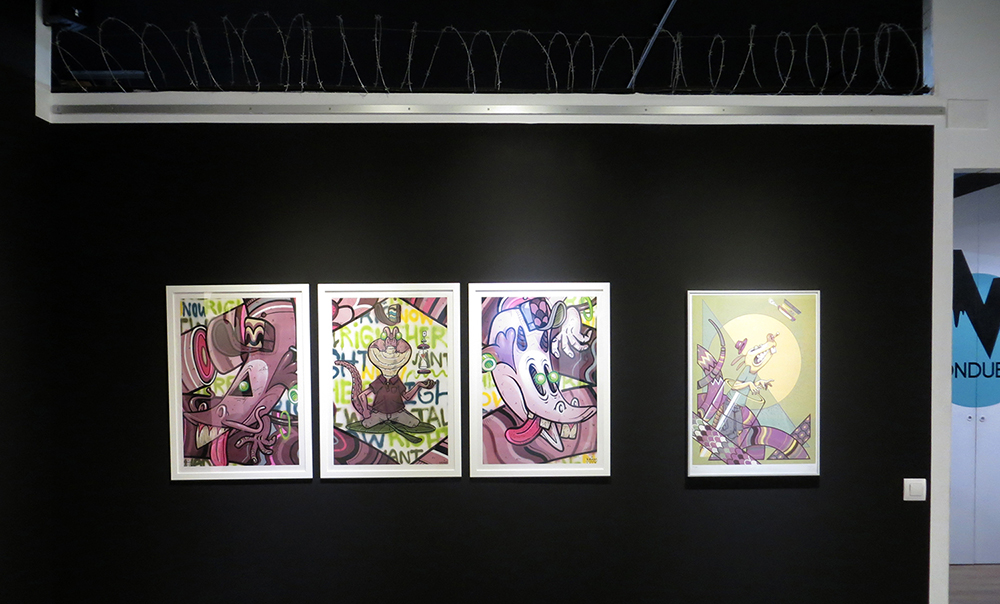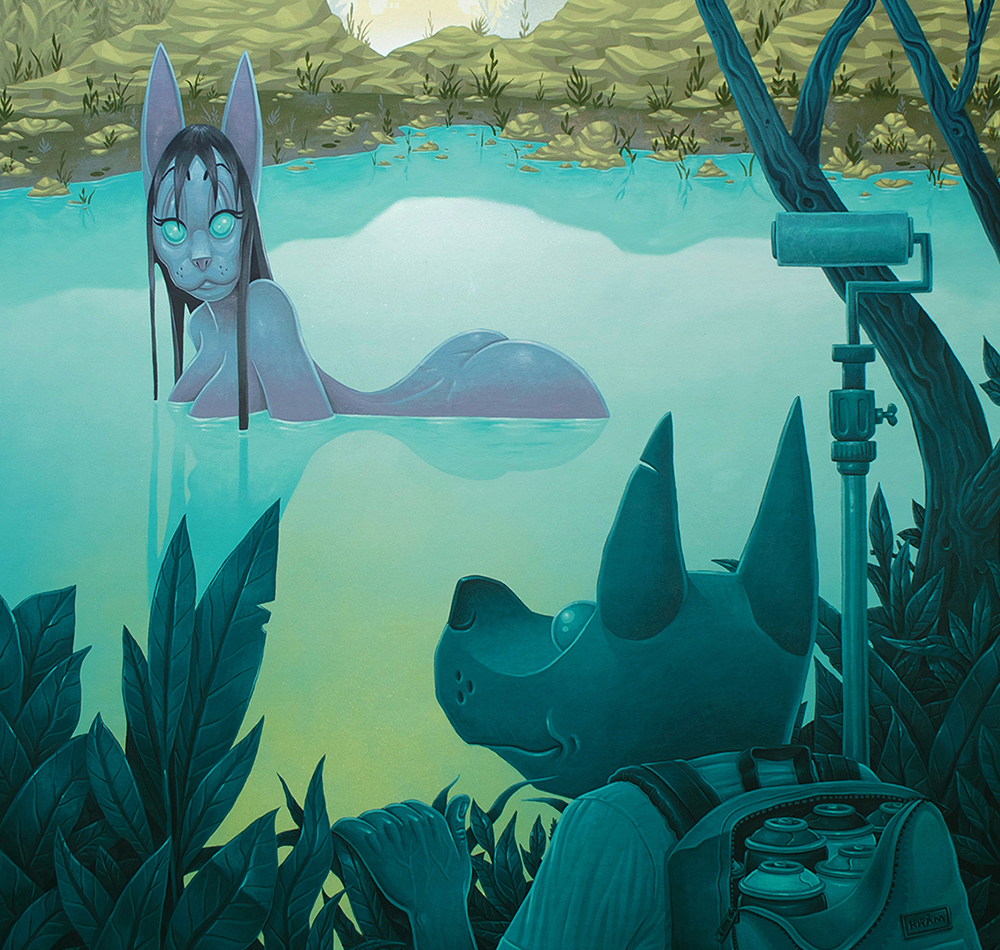 Detail of the painting "Serendipity".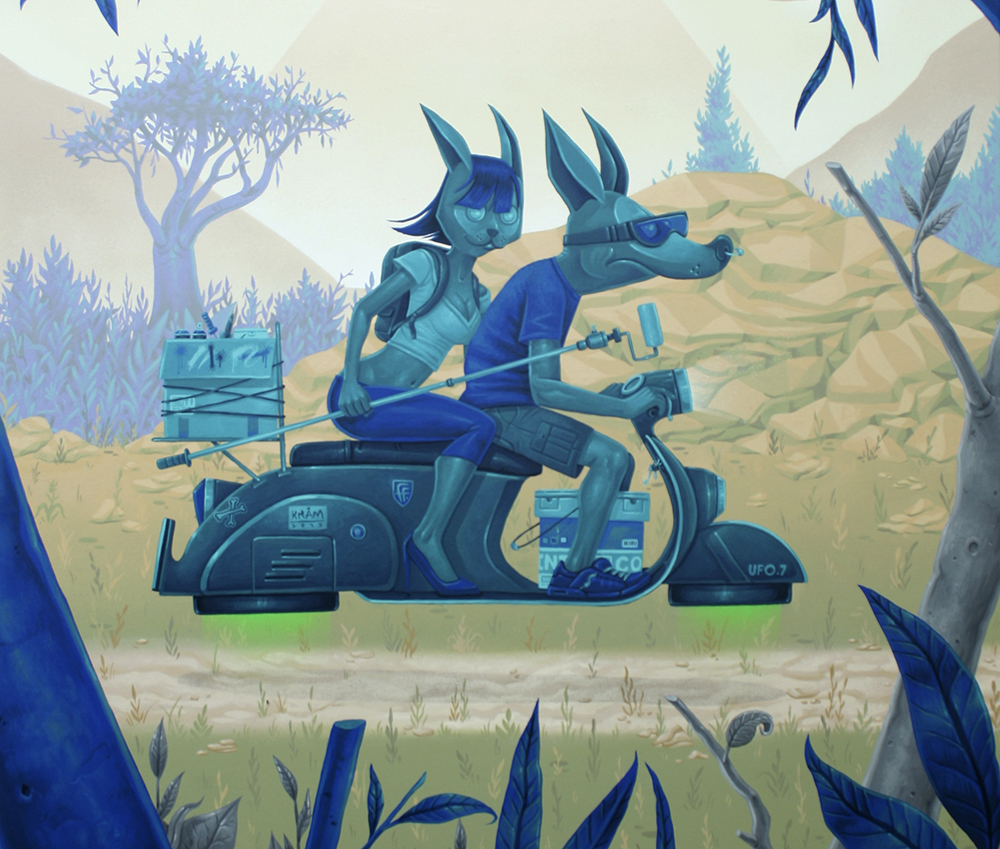 Detail of the painting "I want to believe".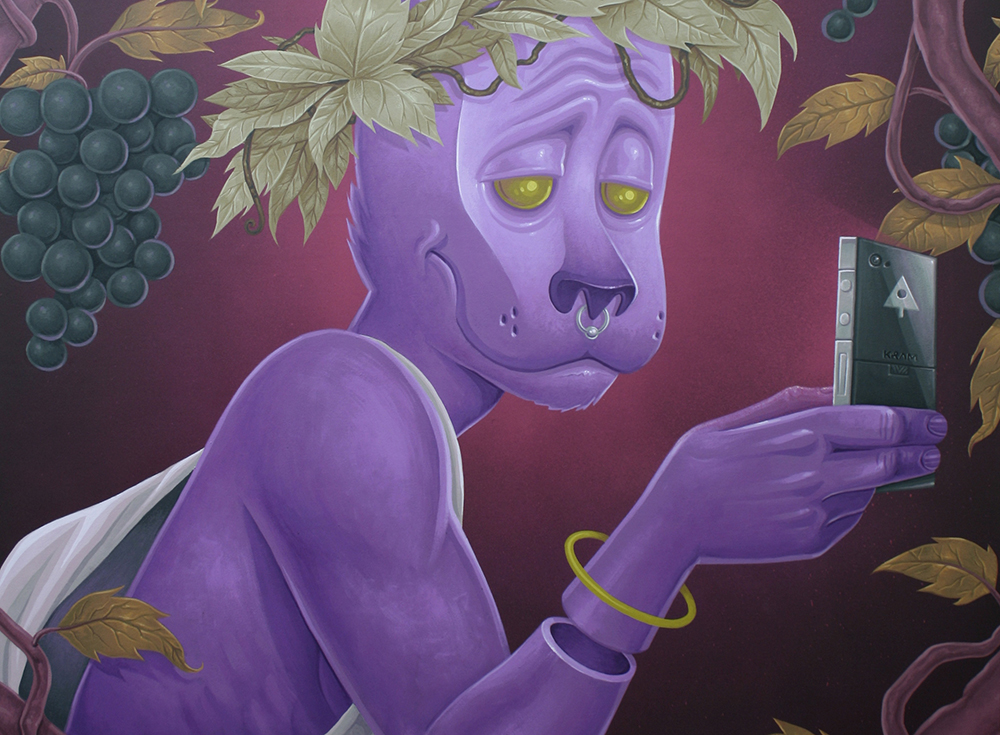 Detail of the painting "Baco, drunked by likes".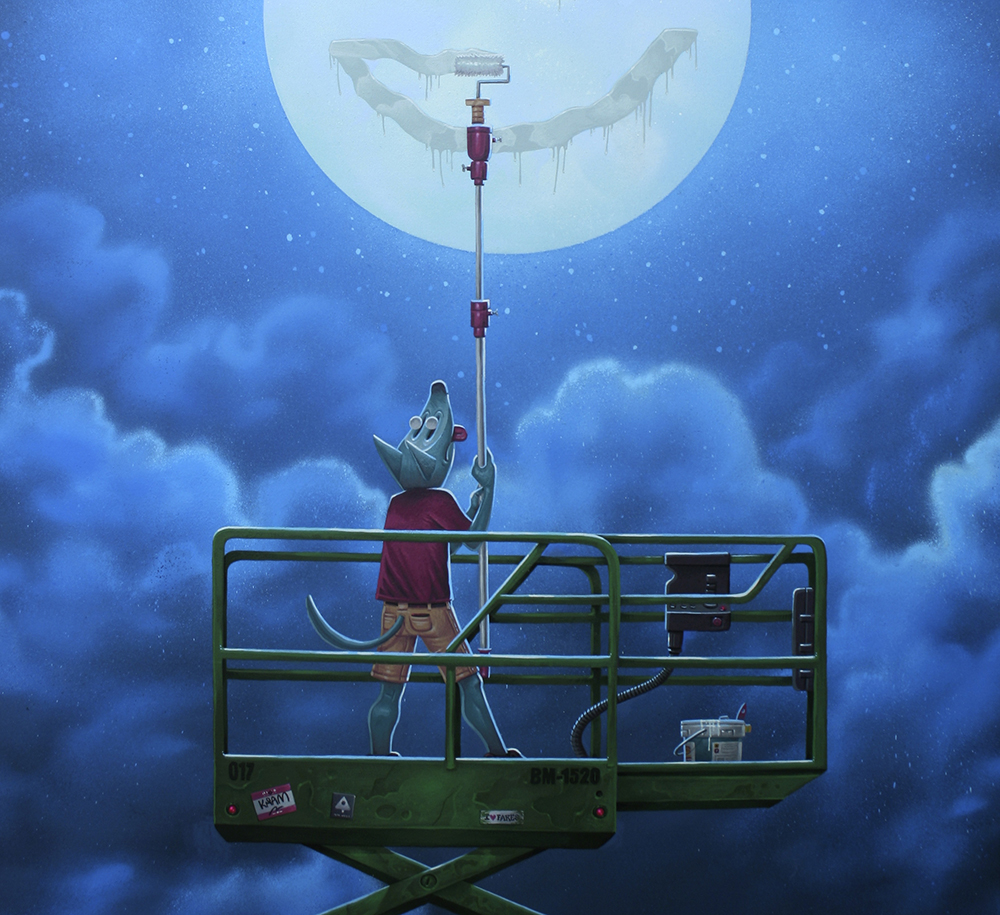 Detail of the painting "Blue moon".